Teton Conservation District, Wyoming Lidar
---
Overview: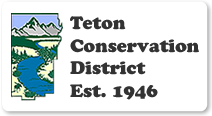 This dataset was collected during the summer of 2008 by Sanborn on behalf of the
Teton Conservation District
. The project mapped 141 square miles of area within the Snake River Range and the Teton National Forest. The area covered is west of the Snake River to the Bridger-Teton National Forest boundary, and from Teton Village to Red Top Meadows. Extensive information was collected, including vegetation data for Wildland Urban Interface projects and floodplain mapping.
Platform
: Airborne LiDAR
|
Survey Date
: 08/13/2008 - 08/18/2008
|
Survey Area
: 365 km
2
|
Point Density
: 2.62 pts/m
2
---
Full Metadata
|
Dataset Acknowledgement
|
Funder
:
TCD
|
Collector
:
Sanborn